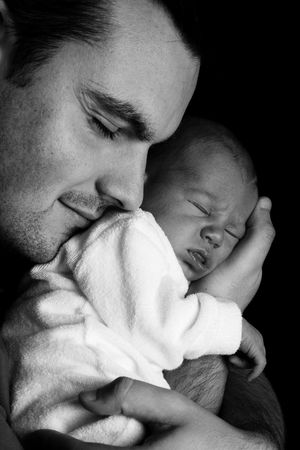 The weatherman said we were about to get some in climate weather tomorrow. As I was sorting through my winter items figuring out what to wear, I saw outside, the birds were looking very busy. They were preparing… 
Not sure if all their food sources would be available for the next few days, they were preparing for the worst by frantically looking for food and eating whatever was available. As I looked on, I was reminded of the parable in Matthew 6:25-27, "Therefore I say to you, do not worry about your life, what you will eat or what you will drink; nor about your body, what you will put on. Is not life more than food and the body more than clothing? Look at the birds of the air, for they neither sow nor reap nor gather into barns; yet your heavenly Father feeds them. Are you not of more value than they?"  
Now I know that this parable is about not succumbing to worry, but it is also about something else, something even more powerful, the anticipatory love of the Father. 
I don't know about you, but I have certainly experienced many times in my life when God would give me extra money in my paycheck as a bonus or what have you, just to have my car break down or some unforeseen bill pop up. While I was no doubt frustrated by losing my latest "windfall," I was also equally thankful that God had provided for my needs even BEFORE there was a need.  It has become so commonplace that now whenever I get a "windfall" I pray a silent pray, "Please, God let me keep some of it," because on the horizon almost always comes a need for that money to meet. 
I am truly honored that my Heavenly Father, thinks of my needs so often, with such frequency and diligence as to not let one fall by the wayside. It says in Isaiah 65:24, "It shall come to pass that before they call, I will answer; and while they are still speaking, I will hear." How lucky are we to know such a God? One who is strong enough to handle every crisis, powerful enough to thwart any enemy, compassionate enough to clean up our every mess, and loving enough to do it again and again and again. Truly there is none like Him. As the psalmist said, "Oh, how great is Your goodness, which You have laid up for those who fear You, which You have prepared for those who trust in You in the presence of the sons of men!" (Ps. 31:19). How awesome it is to bear witness to His goodness toward us, and to be able to share that goodness with others. 
I felt that we all needed a reminder this month of how awesome our God truly is. You, my dear brothers and sisters, are more precious than many birds and you should walk through life as though you know this truth deeply to your core, because it's TRUE! 
His love for you is limitless, boundless and unstoppable! Your needs never go unnoticed, or unmet, you heart never goes unfelt, and your prayers never go answered. What a mighty God, we serve! 
I am privileged to know the ultimate anticipatory love of God, that while I was yet a sinner, He provided a covering and a replacement for my guilt and shame. Though I didn't deserve it, though I still don't deserve it, He gave His ALL for me on the Tree of Sacrifice, and still gives His all for me, each day! 
Tell someone this month, of the anticipatory love of our Messiah Yeshua (Jesus). Tell them, He prepared this message for them, too! 
"For this reason I bow my knees to the Father of our Lord Messiah Yeshua (Jesus),  from whom the whole family in heaven and earth is named,  that He would grant you, according to the riches of His glory, to be strengthened with might through His Spirit in the inner man,  that Messiah may dwell in your hearts through faith; that you, being rooted and grounded in love,  may be able to comprehend with all the believers what is the width and length and depth and height—to know the love of Messiah which passes knowledge; that you may be filled with all the fullness of God. Now to Him who is able to do exceedingly abundantly above all that we ask or think, according to the power that works in us, to Him be glory in the congregation by Messiah Yeshua (Jesus) to all generations, forever and ever. Amen." (Eph. 3:14-21).
Listen to Hadassah's cover of the song "How He Loves Us." Just click here.