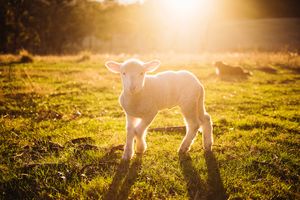 As I write this, the family of Neil Abraham Lash are making preparations for his burial. For those of you in the Messianic movement you may very well know this name. Neil Lash and his wife, Jamie, created the first Messianic television program named Jewish Jewels, and it has been running for over 40 years. The Lash's also started one of the first Messianic synagogues in South Florida called Temple Aron HaKodesh. By all accounts, they are pioneers in our movement. 
Neil died on Monday, March 25, 2019 at the age of 82. Many of us in the Messianic world who knew of his sudden stroke prayed fervently for God to have His way. As my friend, who has known Neil all her life prayed, tears streamed down her face at what God spoke to her about Neil's final petitions before God, his last request. 
When someone passes, or as Neil would say, is "promoted to glory," it is a strong reminder of our own mortality and our own legacy or mark on this world. 
As we face our end, it is common to think of what matters most, to the exclusion of all others. For the rest of us though, we get so caught up in life's affairs that we think very little of what really matters, or of what our priorities should be. We often get bogged down with day to day distractions and frustrations, and we lose perspective. If it is one thing that you learn from someone who is older and wiser, it is that life is short and fleeting, MAKE THE MOST OF IT! 
As we are celebrating Passover this month, I began to think heavily about Messiah's last words and request before the Lord. What were His priorities as He breathed His last? What should ours be also? 
In Luke 23:34, Yeshua makes one final plea before the Lord, one final request before His crucifixion. He says "Father, forgive them; for they do not know what they are doing." 
Messiah's last words were of forgiveness, not for Himself, but for others. Even though He know of the excruciating fate that awaited Him, He also knew that He was the only one that could save them from the penalty their sins deserved. It is only through the blood of the Lamb of God, and this spirit of forgiveness that can we be reconciled back to Him. 
Messiah wanted us to remember this, which is why it is so richly recorded in the New Testament. God did not just want us to "think" Messiah thought of us on the cross, He wanted us to "know" that Messiah's final moments were pleas for our salvation. He wanted us to "know" that we were always on His mind, that we were what mattered most. We were His end goal, His highest priority! 
So what should be our highest priority? When we look back on the legacy of our lives, what will matter most? Will it be the vacations we took, the job or career we worked at, the hobbies we occupied our time with, the people we loved, or will it be the fulfillment of our God-given destiny? 
When I look back on the life of Neil Lash, I see a life that was devoted to proclaiming the love and saving grace of our Messiah Yeshua. When I look back on the legacy of our Messiah, I see a Redeemer who saw us through eyes of forgiveness even when He was about to lose it all at our hands. 
Oh what love is this! "This is My commandment, that you love one another as I have loved you. Greater love has no one than this, than to lay down one's life for his friends. You are My friends if you do whatever I command you." (John 15:12-14). 
Let us not just focus on what matters most when death is near, but to remember each other in life also…to love one another, to sacrifice ourselves for our brethren, to obey Messiah's commands. This is how we will know we have made the most of what Messiah has given to us, when we forgive those who have wronged us, and seek their highest good, proclaiming that they too can enjoy an eternity with Him, if they choose to. 
This Passover let us reorder our priorities. Let us focus on what matters most and let that be our life's cry, not just in death, but always. Let us proclaim salvation: "Behold! The Lamb of God who takes away the sin of the world!" (John 1:29).