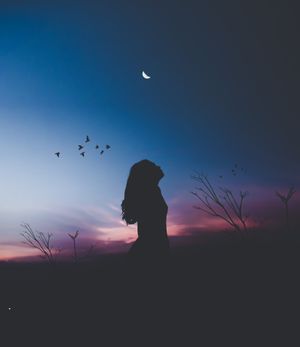 The month of October has become synonymous in the secular world with the culmination of Halloween. Everywhere you look death, darkness, destruction, gore, and deception, it is EVERYWHERE! It is in every store you go into, whether a local drug store or grocery store, to the largest of department stores. The commercialization of evil and evil intentions is pervasive. 
As believers in Messiah, we have just ended our High Holy Day season recognizing our sin and allowing God to travel into every dark place within us so that we may repent of it and be whole once again. We rejoice on Sukkot especially that our sins were as scarlet, but now they are white as snow. We have been redeemed from the unholy roots of our past, ready to start anew. 
It is no surprise that no sooner did we make these powerful, life-changing declarations that the evil one comes to derail, undermine, and uproot, our holy work. Just like in any war, there are moves, and there are counter-moves. Make no mistake about it, Halloween is the devil's counter-move to our High Holy Day season.  
This dichotomy got me thinking about a word in one of my songs, "shadow." The word shadow can have both negative and positive connotations. In light of Halloween, shadows are seen as dark, dusky, sultry places of hidden, often impure things, the places of the "boogie monster" who lurks to impart fear and to do evil, and a place where your vision is hidden, both spiritually and physically. 
Shadows, however, often mentioned in the Book of Psalms, can have a positive intent. A shadow can also be seen as a place of refuge, a place to get out of the blistering sun where it is cool. Hidden from rain, bullets, and fiery arrows from above, hiding under a tree or another large object can provide a place of shade, as well as, safety, shelter, and protection. 
So what determines whether or not a shadow is good or bad? What makes the difference in how you view both of these shadows? What is the deciding factor? 
As always the difference maker is GOD! If God is the one creating the shadow over you, sheltering you with His righteous right hand, then you will forever have a quiet, peaceful place to dwell in safety and security, a refuge for EVERY storm. Without the Light of the World, the shadows in our lives will forever remain as shameful, fearful, and desperate places in need of His Light. Without God, there can be only the shadow of darkness and dark things. 
Psalm 91:1 has always had special meaning for me. No matter where I go in life, no matter how the enemy tries to steal my holiness, or my joy, I know that there is always a place I can hide, in HIS SHADOW. 
"He who dwells in the secret place of the Most High shall abide under the shadow of the Almighty." Psalm 91:1 
During this October, let us be vigilant to allow light to shine and darkness to cease, to allow the holy work of the Lord to take hold in us, dispelling every dark shadow of the enemy. Let us keep the standard of righteousness, for His Name's Sake, b'shem Yeshua!