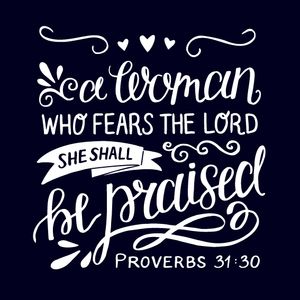 I read an article this month that reminded me of a special Word that God had given my friend many years ago. As I read this newsletter article from a Messianic ministry named Jewish Jewels, it reminded me of my friend's story and I wanted to share it with you this month. 
It says in James 1:5, "If any of you lacks wisdom, let him ask of God, who gives to all liberally and without reproach, and it will be given to him." My friend was fascinated with wisdom and had asked God for it on many occasions. Once when she was a kid around 12 years old or so, she was talking with the Lord about a verse in Proverbs on wisdom that puzzled her. As my friend mediated on the verse in Proverbs 9:10a which says, "The fear of the Lord is the beginning of wisdom," she thought to herself, "If the beginning of wisdom is the fear of the Lord, what is the end of wisdom?" 
Immediately, she felt as though God spoke, "The end of wisdom is the love of God." As she thought about this an analogy came to mind. When we are young we obey our parents out of fear of them…concerned only with avoiding punishment, but as we age to adulthood and mature, our relationship changes with our parents, we start to obey them not because we are obligated to do so, but because we know they speak out of love and experience, wanting us to walk rightly. We choose to obey them out of a spirit of love and respect. Our relationship changes from one of fear to one of love. Isn't our relationship with God the same…we obey first because He is sovereign, because He can destroy both the body and the soul (Matt 10:28), but as we age, and we see His faithfulness and love, and we respond to His urgings with grace and a heart of submission knowing that He would never leave us wanting. 
While it will always be true that we should fear the Lord and marvel at His awesomeness, our relationship evolves as we grow in grace. A lifetime of experiences, seeing God move in ways that only He can, to benefit us, to bless us, and to honor us should help us to respond in kind with more trust, more faith, more love. 
This dual nature of wisdom is present in Judaism as well. In the Jewish Jewels newsletter for August 2019, Jamie Lash writes: 
"I was unaware that the fear of the Lord (Yir'at Elohim) and the love of God (Ahavat Elohim) are considered twin concepts in traditional Judaism. 
Jewish tradition says that ahavah (love) and yir'ah (fear) are the two wings on which the Torah soars through the heavens. We are called to love the Lord our God with all our hearts, minds, and bodies, yet at the same time to fear (revere) Him, humbly submitting to His sovereignty. The basis for the twin concept of love and fear is found in Deuteronomy 10:12, "And now, Israel, what does the LORD your God require of you, but to fear the LORD your God, to walk in all His ways and to love Him, to serve the LORD your God with all your heart and with all your soul..." 
Isn't it awesome? What God spoke to my friend as a child is confirmed once again! God wants us to fear Him in our flesh so that we walk on the straight and narrow, but to show our love for Him by being obedient also (John 14:15). We as believers need both to help us to walk worthy of the calling with which we are called. Let the two-fold wisdom of God minister to you today. Let us respond by giving God the reverence, fear and awe His Kingship deserves, as well as, the love His faithfulness, mercy, and compassion has earned. May this wise truth manifest in all aspects of our relationship, b'shem Yeshua (in the Name of Yeshua).